Alexandru Lăpușneanu
(1552 septembrie - 1561 noiembrie 18; 1564 martie - 1568 martie)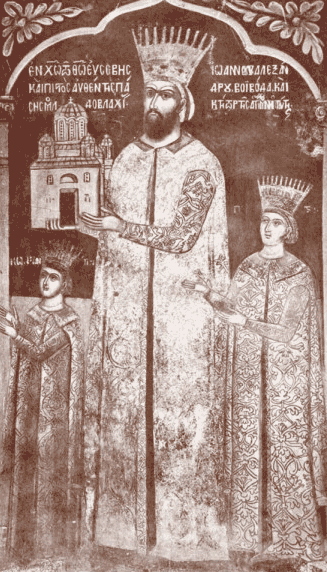 În 1558, după o întrerupere de câteva decenii, reapare moneda moldovenească, însă într-un nou sistem, cel al dinarilor maghiari, ceea ce denotă intensificarea relațiilor comerciale cu Transilvania, precum și intenția de a înlesni circulația monetară interțări.
After several years in which no coin was minted, the Moldavian coin emerges again in 1558, but struck according to a new system, the Hungarian denier one. This fact denotes stronger commercial relations with Transylvania and the intent to make the Moldavian coin accepted in the trade between countries.

Av. ALEXANDERDGWMOL1558
Rv. PATRONAMOLDAWI


AR, 15 mm, 0,57 g

MBR, pag. 87-88, tip 783-784

ref: MP1a0001

Monede Alexandru Lăpușneanu care au apărut in diverse licitatii pe net începând cu 01 ianuarie 2004
Alexandru Lăpușneanu coins on the net since January the 1st 2004
Monede moldovenesti pe www.coinarchives.com
Moldavian coins on www.coinarchives.com